Eight Grade Math
Welcome Rockets.
2016-2017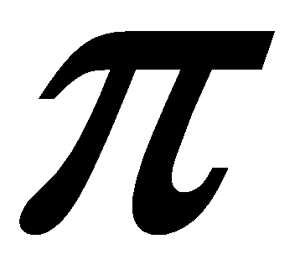 Mr. Escobar
McAuliffe Middle School Math 180  Syllabus
Teacher Name: A. Escobar
Room:  402
Email: aescobar@swisd.net 
Website:  http://mca.swisd.net/teachers
Phone:  (210) 623-6260 ext 2353
Conference Period:  2nd Period   (8:30-9:26)          
Tutoring:  I am available for tutoring in the morning, 6:50 – 7:20 am except Friday.  My after school tutoring is on Tuesday from 3:30 - 4:30 pm or upon request from students pending scheduled meetings.  Students are encouraged to come to tutoring if there is a concept they are having difficulty with.
Course Description: Math180 is designed for students in Grades 6 and up. It builds students confidence and competence in math while providing a system of support to ensure success. Math180  focuses on a coherent curriculum that enables students to progress effectively towards algebra. Course I develops critical function of numerical understanding and fluency while Course II focuses on proportional, linear, and functional relationships. Math180 equips students with technology and resources necessary to achieve a growth mindset that will lead to success. 
Gradespeed will calculate grades according to district policy as follows:
60% is Daily Work or Daily Coursework:          40% is Assessment of Performance:
Which may include but is not limited to                 Which may include, but is not limited to
daily assignments, journals, homework,               exams, teacher made tests, benchmark           
class participation, and other activities                assessments, quizzes, interval tests,
related to the content area.                                  projects, and other acceptable
                                                                            assessment assignments.
Academic Integrity: 
Plagiarism is defined as "the use of any other person's work as one's own and the unacknowledged use of that work in one's own work."  All work must be the student's own work.  Any plagiarized work will result in a grade of zero along with a parent-teacher-administrator conference. 
Absences: 
A student will be responsible for obtaining and completing the make-up work in a satisfactory manner and within the time specified by the district policy.  Student should check the calendar for the assignments.  Get the assignment and directions from me the next day when he/she returns to school.
Missing Work/Late Work:
Assignments given in this class are not optional.  Assignments will be given orally and written.  If you do not do the assignment you will receive a zero for the assignment, until the assignment is turned in. 
Classroom Rules/Expectations:
Respect self and others
No food/beverages in Lab 
Be RESPONSIBLE for your learning
No personal use of technology ie facebook/snapchat/etc..
Be prepared to be critical thinker 
Supplies/Materials Needed For Class:                               
Spiral Notebook                           
20 to 24 Pencils (to be kept in class)                                          
A package of Loose Leaf Paper
A box of tissues
classroom Procedures
Entering the room —Enter quietly and politely; don't interrupt other students; Make sure you have your Chrome tablet, Math180 book, Spiral, and something to write with; sit down and begin working on "Do Now" . 
 
When the bell rings- At the bell, you should be working on your "Do Now". 
 
Taking out/putting away/borrowing supplies —Share group supplies; recap markers and glue; sharpeners should be returned to their basket, if you borrow a pencil at the end of class you are responsible for returning the pencil.
 
Obtaining help with assignments —quietly ask the student at your table for help with directions if you need it; remember to never put down another student who asks for help; if you are working alone, raise your hand to get help from me; if you are working with a group, ask them for help in understanding how you do the assignment first and then ask teacher for guidance.
Handing in finished work —Make sure your name and class period are on your paper; place your paper upside down in the "finished work" basket, make sure it is in your class period.
 
When and how to use the school restroom/get water —If I am not teaching the whole group,  raise your hand and ask politely; if I say "no," wait for a better class time to go, do not keep asking;When you are allowed fill out the pass and leave the room quietly; do not play in the restroom; return to class before two minutes have passed (promptly). I do ask though that you go to the restroom during their passing period, as you will not be able to go all the time during class.
When and how to use the pencil sharpener —Please make sure that you have a sharpened pencil before the bell rings; if your pencil breaks during an assignment and I am not giving directions or teaching quietly get up and use the hand sharpeners in the supplies corner.  
 
Throwing away trash —You may throw away trash  if I am not teaching the whole group; do not play basketball with your trash; make sure all trash makes it into the can; pick up trash even if it isn't yours.
  
Visitors in the classroom —there might be visitors that come into our room, please ensure to properly greet them; remember, most visitors are here to watch you learn, so be ready to explain what you are working on; treat visitors with respect. 
 
Fire drill —Stop everything; stand up and head for the door quickly, but without running or pushing; do not cover your ears; do not make any side trips; I will take the fire drill packet and lead  the line outside; wait patiently, calmly, and quietly in line outside until we are allowed to go back to what we were doing.
 
Signals for attention —when I need your attention, I will count down from five; as soon as you hear the signal, stop what you are doing, look at me, and listen for directions. 
 
Behavior discipline procedures
First/ second offense:  will be a warning.
Third offense: parent phone call/ email/ letter home
Fourth offense: parent phone call/ email/ letter home and conference with parent and student
Fifth offense; parent phone call/ email/ letter home and referral to office
Students: I have read these classroom procedures and discipline plan and understand it.  I will follow it while in class.                               Signature __________________
Parents: My child has discussed the classroom procedures and discipline plan with me.  I understand it and will support it.              Signature __________________
Teacher: I will be fair and consistent with procedures and the discipline plan.
                                                                    Signature __________________
Course Summary: